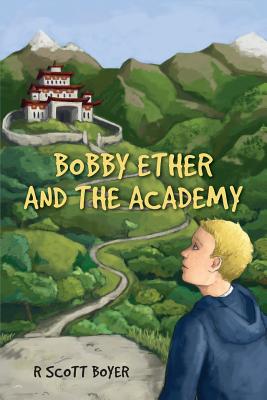 Bobby Ether and the Academy (Paperback)
Createspace Independent Publishing Platform, 9781482084825, 368pp.
Publication Date: September 12, 2013
Description
"Tragedy, mystery, and suspense make this scientific coming-of-age story a fascinating read." - Clarion Review (5 stars)
"A thrilling action-packed adventure you never want to end." - IndieReader (4.5 stars)
"There is no such thing as magic." That's what the mysterious stranger named Cassandra tells Bobby after helping him narrowly escape from the small army of secret agents who surround his house. What follows is an amazing adventure - from indoor forests to vast archives, from a labyrinth of jade mines to the dark recesses of a bear's lair. Along the way, Bobby will learn that, while there may be no such thing as magic, there is powerful energy within us all. In fact, the entire universe is connected by energy - and he has the rare ability to control it.
Join Bobby and his best friend Jinx as they avoid school bullies, a suspected assassin, and meta-human henchmen alike to unravel the many mysteries of the Academy - the ancient and enigmatic monastery in Tibet where kids with extraordinary potential are sent to study. But is the Academy truly what it claims to be?
A mysterious locket given to Bobby by his clairvoyant grandfather may hold answers, but first he and his friends have to figure out how to open it. Meanwhile, the leader of the Academics, Headmistress Grayson, has an agenda of her own - one that involves using Bobby for her own nefarious ends.
A fun, fast-paced adventure story, Bobby Ether and the Academy is a mind-bending, page-turning foray into a super-charged spiritual world full of excitement and wonder.
About the Author
Scott Boyer grew up in Santa Monica, CA and still resides in the Los Angeles area. Graduating from the Haas School of Business at UC Berkeley in 1996, he started writing Bobby Ether And The Academy with the goal of blending YA fantasy with spiritual fiction. Nowadays, Scott splits his time between helping his father manage an insurance brokerage, playing with his Shepherd-mix rescue dog Patch, and writing the sequel to his first book, the soon to be released Bobby Ether and the Temple of Eternity. More information about R Scott Boyer, as well as information about his upcoming books can be found on his website at: http: //scottboyerblog.wordpress.com/about/
Advertisement