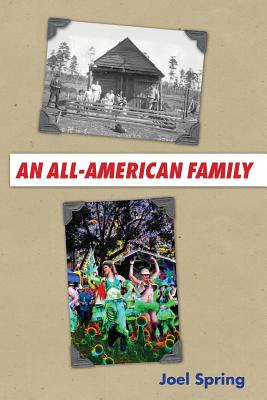 An All-American Family (Paperback)
Createspace Independent Publishing Platform, 9781482092134, 344pp.
Publication Date: May 20, 2013
* Individual store prices may vary.
Description
Aging hippies John Brader and his wife Joanie travel from New York to Oklahoma in search of John's Native American roots and find a twisted family tale of cruelty, greed, hallucinogenic Indian medicines, and lost wealth. In Oklahoma, John discovers he is the sole heir of his grandfather's oil lands, which sends him looking for his grandfather's lost deeds. The family story begins in the early nineteenth century, when the tribe was forced-marched on the infamous Trail of Tears from its lands in Mississippi to Indian Territory, now Oklahoma, and ends sometime in the future. John Brader discovers his family was capable of great cruelty, such as burying alive an enslaved African woman and scalping of African-American Union troops during the Civil War. He also finds that his grandfather was gay and, in a secret ceremony, married to a famous tribal evangelist. Choctaw hallucinogenic medicines haunt the family causing murder, sexual perversions, and paranoiac fears of slave revolts. Weaving together satire, historical time and place, and family drama, the story opens up multiple and unique ways of seeing history, racism, religious zeal, and American culture.
About the Author
Joel Spring is an enrolled member of the Choctaw Nation. His great-great-grandfather was the first Principal Chief of the Choctaw Nation in Indian Territory and his grandfather, Joel S. Spring, was a district chief at the time Indian Territory became Oklahoma. He is a citizen of the Choctaw Nation I.D. He has published two novels and over twenty books on American and global school policies. Joel Spring is a professor at Queens College and the Graduate Center, City University of New York.