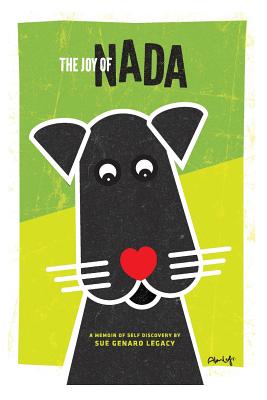 The Joy of Nada (Paperback)
Createspace Independent Publishing Platform, 9781482092950, 288pp.
Publication Date: August 29, 2013
* Individual store prices may vary.
Description
The Joy of Nada chronicles the anxieties and insecurities of Sue Genaro Legacy, born the third daughter of an Italian-American family eagerly anticipating the arrival of a son. She looks to her older sisters to provide her with worldly knowledge as she searches for truths and wisdom of her own. Fear of a "hit" by the mob for writing her memoir; concern over a possible salmonella outbreak caused by improperly hard-boiled eggs: these are just some of the obsessive worries that pursue Legacy into her professional career...as a psychotherapist. Yet despite her self-doubt, she finds peace of mind and eventually self acceptance from a most unexpected source. A poignant, honest and humorous journey of self-discovery, Legacy's memoir dramatizes the dichotomy that is the universality and uniqueness of the human experience. Full of hope and laughter, she crafts an intensely personal portrayal of life and its challenges, and how they mirror the greater meaning of our collective existence. Alternately hilarious and touching, The Joy of Nada is an uplifting reminder that just because life can be hard doesn't mean you can't laugh through your tears.
About the Author
Sue Genaro Legacy is a Texan by birth and for the last 17 years. She is a recent transplant to Santa Fe, New Mexico where she lives with her attention-deficient husband, two Chihuahua-mix biracial dogs, and overflowing boxes of old photos. Sue is a psychotherapist in private practice, who keeps her animal husbandry household as sane as possible.