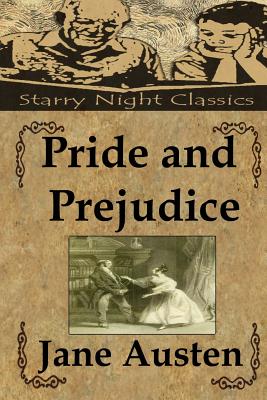 Pride and Prejudice (Paperback)
Createspace Independent Publishing Platform, 9781482303421, 410pp.
Publication Date: January 28, 2013
Other Editions of This Title:
Paperback (9/1/2004)
Paperback (9/11/2015)
Paperback (12/19/2012)
Paperback (7/30/2008)
Paperback (5/31/2010)
Paperback (10/11/2014)
Paperback (9/8/2014)
Paperback (2/6/2015)
Paperback (12/8/2012)
Paperback (5/1/2015)
Paperback (8/12/2010)
Paperback (8/28/2015)
Paperback (10/13/2015)
Paperback (12/17/2011)
Paperback (6/27/2012)
Paperback (6/6/2013)
Paperback (3/23/2015)
Paperback (9/25/2014)
Paperback (8/11/2010)
* Individual store prices may vary.
Description
"It is a truth universally acknowledged, that a single man in possession of a good fortune, must be in want of a wife." Jane Austen's classic masterpiece delves into the intricacies of 1800s British mating rituals and the folly of judging by first impressions. When an eligible bachelor shows up in a small country village, a mother sees an opportunity to marry off one of her five daughters. What follows is a delightful, well-written, romantic comedy of friendship, gossip and snobbery.
About the Author
Jane Austen was born on December 16, 1775 in Steventon Rectory, Hampshire, England to a prominent and wealthy family. She had six brothers and one sister. When she was a few months old, Jane was sent to live with a nearby woman who raised her for eighteen months. In 1783, she and her sister Cassandra were sent to school at Oxford, but when both girls became deathly ill with typhus, they were homeschooled until 1785 when they were sent to a boarding school. By 1787, they were back home again due to the high cost and she never left her family again. From 1787 on, Austen began to write poems, stories and plays for her own amusement. Her father supported her writing, even though, for the time and her age, it was a bit suggestive. She was also a piano player, dancer and accomplished seamstress. In 1789, she made the decision to become a professional author, but unfortunately, none of the original completed manuscripts still exist. When Jane was twenty, she became romantically involved with Tom Lefroy, the nephew of a neighbor, but he was sent away, as neither of them could afford to marry. He eventually became the Chief Justice of Ireland. In 1802, Harris Bigg-Wither proposed and Jane accepted, but realized she had made a mistake and changed her mind the next day. She never married. In 1805, Austen's father died, leaving the family in poor financial shape. She took to writing full time, becoming a very successful and popular novelist. In 1816, Austen became ill, passing away on July 18, 1817, in Winchester, Hampshire, England. The cause of her death remains unknown. She is buried in Winchester Cathedral. Several more of her novels were published posthumously.