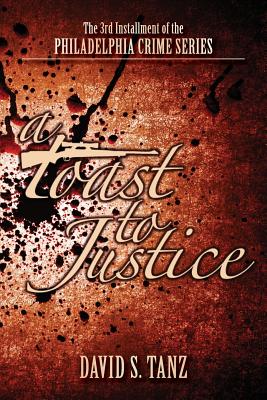 A Toast to Justice (Paperback)
Createspace Independent Publishing Platform, 9781482309096, 268pp.
Publication Date: April 22, 2013
Description
In this the third installment of the Philadelphia Crime Series, the OCTF is back. This time they are tracking a sniper who has take out several icons that represent several insurance companies. The city is split on the side of justice after the sniper sends a note to the media. To complicate matters, the investigation complicated by some unexpected romantic feelings, causing several conflicts of interest. Our friend Julian Gando is not done either, as he testifies against his superiors before being whisked away into Witness Protection and his new life. But the past has away of catching up to those who have "crossed the line," and the results are usually both unexpected and dangerous. The familar twist, turns and surprises will again make this novel a page turning, addictive read. If you enjoyed "A Shot of Brandi" and Silk on the Rocks," this novel will grip you even more.
About the Author
David Tanz grew up in New York before attending Boston University and the University of Exeter in England. This is his third novel inthe Philadelphia Crime Series, combining his familiarity of Philadelphia with his fasination with crime and forensics. He currently resides in Voorhees, New Jersey and has recieved Kirkus recogniton for his second novel, "Silk on the Rocks."
Advertisement