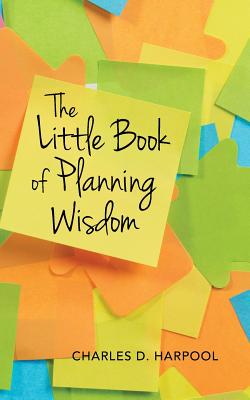 The Little Book of Planning Wisdom (Paperback)
Createspace, 9781482345070, 138pp.
Publication Date: May 16, 2013
* Individual store prices may vary.
Description
My mission for The Little Book of Planning Wisdom is to help my readers accomplish their personal, professional or organizational mission. Planning is an essential step toward accomplishing any mission. Planning is the first of the four functions of management and is the foundation for the other three management functions of organizing, directing and controlling. Effective personal planning is essential for our education, career, family, finances, and managing our most valuable resource-time. The Little Book of Planning Wisdom provides wisdom and motivation from a wide variety of sources, fields of endeavor and periods of time. My book will inform, entertain, challenge and motivate you to be a better planner. Reading this book will provide a return on investment for your time and be a valuable resource for years to come.
About the Author
Charles D. (Dan) Harpool began his business career when he was ten years old. He has worked in numerous marketing and management positions in the corporate world. Dan also has extensive experience in small and medium size organizations-including entrepreneurial endeavors-over his long career in the business world. Dan earned a Bachelor's degree in Marketing and Management and a Master's degree in Business Administration from Missouri State University. Dan is the President and CEO of Complete Computing, a networking solutions and IT services provider. He serves on several boards, consults, and conducts seminars on strategic planning. Contact Dan at cdharpool@gmail.com. Dan is on Twitter @danharpool and Dan Harpool on Facebook.