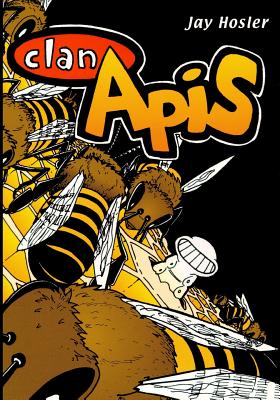 Clan APIs (Paperback)
Createspace Independent Publishing Platform, 9781482347456, 162pp.
Publication Date: February 16, 2013
* Individual store prices may vary.
Description
"Although years of rock 'em, sock 'em adventures have branded comic books as lightweight entertainment for children, Jay Hosler has staged a valiant defense of the medium. In his hands, cartooning becomes exciting education. Clan Apis ingeniously reworks the plot conventions of the musty old action comic as Hosler sneaks a lot of lessons about bee anatomy, behaviour, and ecology into his brisk story." - Discover Magazine.
About the Author
Dr. Jay Hosler is an Associate Professor of Biology at Juniata College and an award-winning cartoonist who writes and draws comic books about biology and natural history. His work has been called "ingenious" (The London Times), "goofily inventive" (The New York Times), and "entertaining and slyly educational" (The Comics Journal). His works include Active Synapse classics such as Clan Apis, The Sandwalk Adventures, and Optical Allusions.