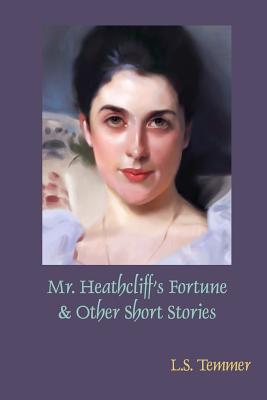 Mr. Heathcliff's Fortune and Other Short Stories (Paperback)
Createspace Independent Publishing Platform, 9781482391930, 176pp.
Publication Date: May 14, 2013
* Individual store prices may vary.
Description
A stunning set of short stories that play on established themes from multiple perspectives, perception of realities and the melding of realities and fictions. Mister Heathcliff's Fortune, establishes how Heathcliff acquired his fortune during the three years he was gone from Wuthering Heights. Set in the New Orleans of the 1770's it is told from the perspectives of two women, a black slave and a card player, both involved with Heathcliff. Lush and atmospheric prose sets the tone. The Affair are stories within stories chronicling the impact of a brief love affair by a writer whose style and perception shift subtly over a forty year time period. The Sentimental Imagination is a look at a love triangle in early twentieth century Japan through the prose of a husband and the poetry of his wife. The Cartographer is the story of a boy taken in blood tribute to Topkapi Palace at the height of the Ottoman period, whose life and tale take some unexpected turns. The Edge of the Wilderness is about imagination both as an escape and as a way to process harsh realities.