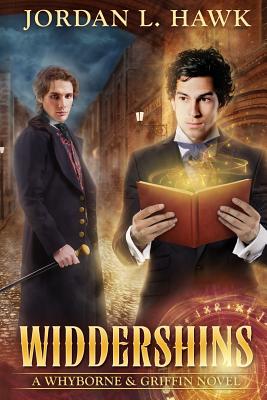 Widdershins
Paperback

* Individual store prices may vary.
Description
A reclusive scholar. A private detective. And a book of spells that could destroy the world.Love is dangerous. Ever since the tragic death of the friend he adored, Percival Endicott Whyborne has ruthlessly suppressed any desire for another man. Instead, he spends his days studying dead languages at the museum where he works. So when handsome ex-Pinkerton Griffin Flaherty approaches him to translate a mysterious book, Whyborne wants to finish the job and get rid of the detective as quickly as possible.Griffin left the Pinkertons after the death of his partner. Now in business for himself, he must investigate the murder of a wealthy young man. His only clue: an encrypted book that once belonged to the victim.As the investigation draws them closer, Griffin's rakish charm threatens to shatter Whyborne's iron control. But when they uncover evidence of a powerful cult determined to rule the world, Whyborne must choose: to remain safely alone, or to risk everything for the man he loves.Widdershins is the first novel in the Whyborne & Griffin series, where magic, mystery, and m/m romance collide with Victorian era America. Buy it today and join the adventure.
Createspace Independent Publishing Platform, 9781482528152, 226pp.
Publication Date: March 15, 2013
About the Author
Jordan L. Hawk grew up in the wilds of North Carolina, where she was raised on stories of haints and mountain magic by her bootlegging granny and single mother. After using a silver knife in the light of a full moon to summon her true love, she turned her talents to spinning tales. She weaves together couples who need to fall in love, then throws in some evil sorcerers and undead just to make sure they want it bad enough. In Jordan's world, love might conquer all, but it just as easily could end up in the grave.