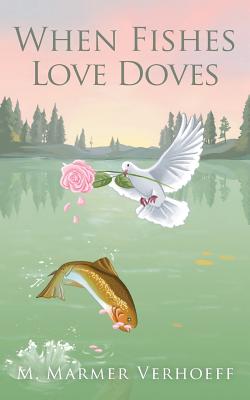 When Fishes Love Doves (Paperback)
Createspace Independent Publishing Platform, 9781482553369, 586pp.
Publication Date: September 20, 2013
About the Author
Novelist M. Marmer Verhoeff is a talented writer whose first novel, When Fishes Love Doves, ranks as a riveting, moving and emotionally engrossing tale. Although a work of fiction, much of the story contains elements of her neighborhood experiences during the 1960s. As a result, she became inspired to share the Jewish experience of leaving a cloistered urban community for the freedom of suburbia. Verhoeff has crafted a novel that is touching, lovely, beautiful, romantic, thrilling, and perhaps on a certain level, miraculous. Beyond her writing, Verhoeff has been a registered nurse since 1979, with a subspecialty in oncology and HIV. She also worked in functional medicine. Her experiences as a nurse afforded her many opportunities to witness the human condition. Verhoeff's great passions are needlecrafts, reading, music, and of course, writing. She is a happily married and working on her second novel.
Advertisement