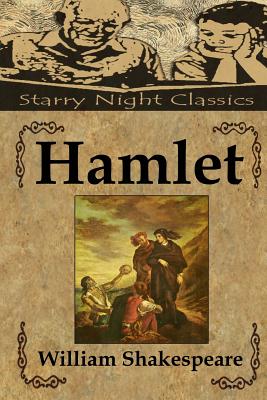 Hamlet (Paperback)
Createspace Independent Publishing Platform, 9781482610055, 214pp.
Publication Date: February 21, 2013
Other Editions of This Title:
Paperback (9/21/2009)
Paperback (1/24/2019)
Paperback (5/31/2013)
Paperback (10/5/2008)
Paperback, German (6/3/2015)
Paperback (4/10/2009)
Paperback (12/3/2012)
Paperback (12/3/2012)
Paperback (2/4/2009)
Paperback, German (3/26/2015)
Paperback (4/6/2010)
Paperback (9/20/2009)
Paperback (11/3/2018)
Paperback (1/11/2016)
Paperback, Spanish (12/1/1999)
Hardcover (10/15/2008)
Hardcover (8/22/2015)
Hardcover (5/28/2013)
Paperback, Spanish (2/21/2013)
* Individual store prices may vary.
Description
In this, the classic revenge story, Hamlet, the Prince of Denmark discovers that his father, the king was murdered by his uncle, who then ascended to the throne and married his mother. He then devises a scheme to reveal the truth and exact justice upon the guilty. Join us for one of the greatest plays ever written, a gripping tale of deception, written by the master storyteller himself, William Shakespeare.
About the Author
William Shakespeare was born in April 1564, in Stratford-upon-Avon, England, the third child of eight. When he was eighteen, William married Anne Hathaway, who was eight years older. They had three children. From 1858 to 1592, there are no records mentioning Shakespeare, but it is possible that he was employed as a schoolmaster. By 1592, several of Shakespeare's plays were on the London stage and in 1594, he formed his own playing company, being awarded a patent in 1603 by the King himself. By 1598, he began to sell copies of his plays and in 1599, he constructed the Globe Theatre. He wrote his last known play in 1613 and died on April 23, 1616. He is buried at Holy Trinity Church. The famous plays that he wrote are too numerous to name here, but include "Hamlet," Romeo and Juliet," and "Macbeth."