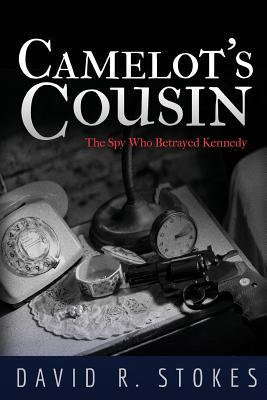 Camelot's Cousin: An Espionage Thriller (Paperback)
An Espionage Thriller
Createspace Independent Publishing Platform, 9781482661699, 322pp.
Publication Date: March 2, 2013
About the Author
David R. Stokes is a Wall Street Journal bestselling author, ordained minister, commentator, broadcaster, and columnist. His articles and columns have appeared at The Daily Caller, Townhall.com, and American Thinker. His work has also been published in The Intelligencer: Journal of U.S. Intelligence Studies, The Jewish Press, The Cold War Times, The Richard Nixon Foundation, History News Network, as well as various publications and periodicals related to Christian ministry. A minister for 35 years, Reverend Stokes has, since 1998, served as Senior Pastor of Fair Oaks Church in Fairfax, VA, a non-denominational congregation with more than 30 nations represented in its membership. He has had his own national satellite radio talk show and is a regular guest-host for talk shows in across the country. David has also produced and hosted podcasts for The Cold War Museum and Richard Nixon Foundation. David has been married to his wife Karen for more than 37 years and they have three daughters and seven grandchildren. They live in Fairfax, Virginia.
Advertisement