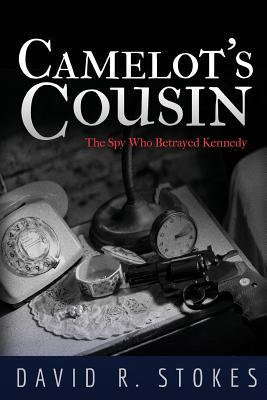 Camelot's Cousin (Paperback)
An Espionage Thriller
Createspace Independent Publishing Platform, 9781482661699, 322pp.
Publication Date: March 2, 2013
* Individual store prices may vary.
Description
When a Dad tries to dig a hole in his Northern Virginia yard to bury the remains of the family pet, he chances upon something buried years before-a mysterious briefcase. Its contents include a journal with cryptic writing. The father turns to his friend-and boss-Templeton Davis, a former Rhodes scholar and popular national radio talk show host, for help figuring out what he's found. They soon realize that they are in possession of materials that were hidden more than 60 years earlier by a notorious deep cover agent for the Soviet Union--Kim Philby. And buried with the materials were clues to the identity of the most effective spy in the history of Cold War espionage. Long a mere footnote in history, the story of this man's treachery reaches the pinnacles of power and geopolitics. It's a story that begins just before the Second World War breaks out and reaches the depths of the decades-long stand off that followed. The trail leads to a picturesque town in Vermont, the streets of New York City, the corridors of power in Washington, DC--but most importantly, Oxford, England, where Davis realizes that the beautiful city of spires on the Thames was once also a city of spies. The Oxford spies may never have reached the level of public notoriety as those from that other British stronghold of academia--Cambridge--but clearly the story had never been completely known-or told. And it was a very dangerous mine of detail in which to dig, a fact borne out by a couple of suspicious deaths left in the wake of Templeton Davis's travels. Davis discovers that at the moment when the world came closest to unparalleled disaster, secrets were being betrayed at the highest levels. He would also come to understand that what he had learned connected to a time of great sorrow for mankind--the Kennedy assassination. At a crucial moment, Templeton Davis quickly develops a bond borne of necessity with a beautiful young woman from Russia--someone with her own secrets. And when what she knows is combined with what the famous broadcaster has learned, the two unlikely heroes find themselves in grave danger, yet poised to rock the world.
About the Author
David R. Stokes is a Wall Street Journal bestselling author, ordained minister, commentator, broadcaster, and columnist. His articles and columns have appeared at The Daily Caller, Townhall.com, and American Thinker. His work has also been published in The Intelligencer: Journal of U.S. Intelligence Studies, The Jewish Press, The Cold War Times, The Richard Nixon Foundation, History News Network, as well as various publications and periodicals related to Christian ministry. A minister for 35 years, Reverend Stokes has, since 1998, served as Senior Pastor of Fair Oaks Church in Fairfax, VA, a non-denominational congregation with more than 30 nations represented in its membership. He has had his own national satellite radio talk show and is a regular guest-host for talk shows in across the country. David has also produced and hosted podcasts for The Cold War Museum and Richard Nixon Foundation. David has been married to his wife Karen for more than 37 years and they have three daughters and seven grandchildren. They live in Fairfax, Virginia.