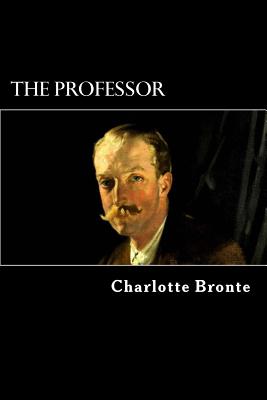 The Professor (Paperback)
Createspace Independent Publishing Platform, 9781482708219, 316pp.
Publication Date: March 6, 2013
Other Editions of This Title:
Digital Audiobook (12/31/2005)
Paperback (9/7/2018)
Paperback (1/25/2014)
Paperback (4/30/2016)
Paperback (7/31/2003)
Paperback (4/14/2015)
Paperback (3/25/2017)
Paperback (1/21/2020)
Paperback (2/27/2020)
Paperback (5/2/2013)
Paperback (2/11/2009)
Paperback (12/1/2015)
Paperback (3/23/2018)
Paperback (3/31/2019)
* Individual store prices may vary.
Description
The Professor was the first novel by Charlotte Bront . It was originally written before Jane Eyre and rejected by many publishing houses, but was eventually published posthumously in 1857 by approval of Arthur Bell Nicholls, who accepted the task of reviewing and editing of the novel. The book is the story of a young man, William Crimsworth, and is a first-person narrative from his perspective. It describes his maturation, his loves and his eventual career as a professor at an all-girls school. Charlotte Bront (21 April 1816 - 31 March 1855) was an English novelist and poet, the eldest of the three Bront sisters who survived into adulthood, whose novels are English literature standards.