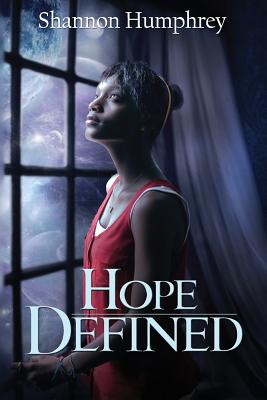 Hope Defined (Paperback)
Createspace Independent Publishing Platform, 9781482737844, 226pp.
Publication Date: March 8, 2013
* Individual store prices may vary.
Description
HOPE The torture began in sixth grade. Hope should never have told the other kids in Opal Lake that she has weird dreams. Or that these dreams inspire her to invent objects that fly. Now in eighth grade, she's the outsider nobody wants. Things get worse when Hope takes the top grade in science. She becomes a threat to eighth grade queen Caitlin Crawford and her privileged clique for the school's highest award, the prestigious Sky Honors. Caitlin preys on Hope's loneliness and concocts a scheme. As Hope's life spirals, the dreams won't stop. Why does the girl in them look like a perfect version of her? DINAH Perfection is the only way of life the Scions know. In Tavos, they exist in peace, traveling through the galaxies, creating planets and manipulating stars. The standard of achievement is nothing less than excellence. Until the hard voices awaken Dinah. Deep punches pierce her. And the desperate eyes pull at her insides. A mysterious force begins to crack the perfect equilibrium of their world. Neither King Aleph nor Dinah's father gives her the answers she seeks. Who is the withering young female in those horrible visions? What does it mean to... suffer? Dinah is bold enough to pursue her own truth. But is she strong enough to handle Hope's?
About the Author
Shannon Humphrey is an attorney practicing law in Los Angeles, where she defends underserved families and works as a member of several civic and professional organizations. She writes to elevate the self-image of minority youth, and challenge the way they view their circumstances and their future.