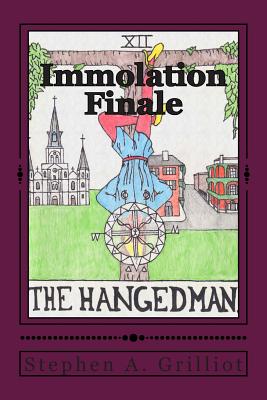 Immolation Finale (Paperback)
Createspace Independent Publishing Platform, 9781482778946, 380pp.
Publication Date: March 21, 2013
* Individual store prices may vary.
Description
The news reports in New Orleans have been quite grim for the past two weeks with stories of what have become known as The Red Lake Murders, a series of killings taking place in the heart of the city. Rumors have spread throughout the city that the victims were all disposed of in a particularly gruesome fashion and that a witch is behind the killings, more specifically, a practitioner of Voodoo. Whether he likes it or not, a paranormal investigator named Dirk is about to be dragged into a daunting series of events that may very well bring him face to face with a killer who abducts his victims off of the streets and murders them in the most horrible ways.
About the Author
Steve Grilliot is an author who has a particular affinity for macabre horror, touches of gore, and stories to remind you of the atmospheric terror in the tales of Edgar Allan Poe. He is a native of southern Ohio and grew up on mainstream horror movies since a young age. When he was old enough (although not old enough for most households), he started reading Stephen King and the works of J.R.R. Tolkien. He has many more horror tales coming, and plans to add science-fiction to his oeuvre. His paramount aspirations in his writing consist of dynamic, concise storytelling, vivid imagery, and engaging characters with whom the reader can develop a sincere bond. When he isn't writing he enjoys spending time with his blonde boxador Mr. Picklefeather. You can follow him on Twitter: @SteveGrilliot