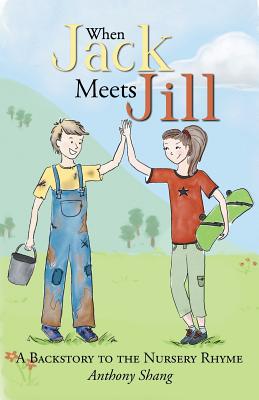 When Jack Meets Jill (Paperback)
A Backstory to the Nursery Rhyme
Authorhouse, 9781482896756, 80pp.
Publication Date: April 30, 2014
* Individual store prices may vary.
Description
Everybody knows that Jack and Jill went up the hill together, but have you ever wondered how Jack and Jill came to meet in the first place? When Jack Meets Jill presents a prequel to the nursery rhyme that many of us grew up with. Jack and Jill live in opposite neighbourhoods in their hometown of Happyville, the happiest place in the world. Their backgrounds are very different. Jack, a skinny, quiet eleven-year-old, is the son of a penniless farm labourer. Jill, one year younger, is a spirited girl who feels like she is a captive in the home of her father, the mayor, whose greed and cruelty are well known. When the two of them meet, their lives change forever. Their friendship grows, and the bond between them strengthens. It isn't long, however, before that friendship is put to the test. When Jack Meets Jill conveys a clear message to young readers that the feeling of kinship knows no bounds. Through empathy and devotion, you can develop the strength to seek out right from wrong.