Bark (Digital Audiobook)
Stories
Publication Date: February 24, 2014
Other Editions of This Title:
Paperback (10/28/2014)
Compact Disc (2/25/2014)
Hardcover, Large Print (6/25/2014)
Hardcover (2/25/2014)
Compact Disc (2/25/2014)
MP3 CD (2/25/2014)
March 2014 Indie Next List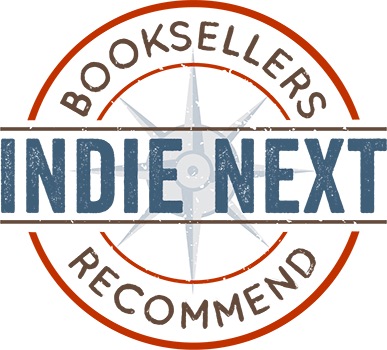 "Is there any living writer who can so effortlessly chronicle the messy absurdity, unintended humor, and quiet pathos of the human condition better than Lorrie Moore? I had been eagerly awaiting another short story collection from her, and Bark delivers in full. The Moore I've known and loved is back, replete with her trademark pithy one-liners, wry observations, wicked wit, and spot-on renderings of her character's quirks, failings, and stubborn dreams."
— Laurie Paus, The Elliott Bay Book Company, Seattle, WA
View the List
Description
"Fifty years from now, it may well turn out that the work ofvery few American writers has as much to say about what it means to be alive inour time as that of Lorrie Moore" (Harper's).
A literary event—a new collection of stories by one ofAmerica's most beloved and admired short story writers, her first collection infifteen years.
In these eight masterful stories, Lorrie Moore, in a perfectblend of craft and bewitched spirit, explores the passage of time and summonsup its inevitable sorrows and hilarious pitfalls to reveal her own exquisite,singular wisdom.
In "Debarking," a newly divorced man tries to keep his witsabout him as the United States prepares to invade Iraq, and against thisominous moment, we see—in all its irresistible hilarity and darkness—the perilsof divorce and what can follow in its wake. In "Foes," a political argumentgoes grotesquely awry as the events of 9/11 unexpectedly manifest at afund-raising dinner in Georgetown. In "The Juniper Tree," a teacher, visited bythe ghost of her recently deceased friend, is forced to sing "The Star-SpangledBanner" in a kind of nightmare reunion. And in "Wings," we watch the unravelingof two once-hopeful musicians who neither held fast to their dreams nor struckout along other paths as Moore deftly depicts the intricacies of dead ends andthe workings of regret.
Gimlet-eyed social observation, the public and privateabsurdities of American life, dramatic irony, and enduring half-cracked lovewend their way through each of these narratives in a heartrending mash-up ofthe tragic and the laugh-out-loud—the hallmark of Lorrie Moore–land.