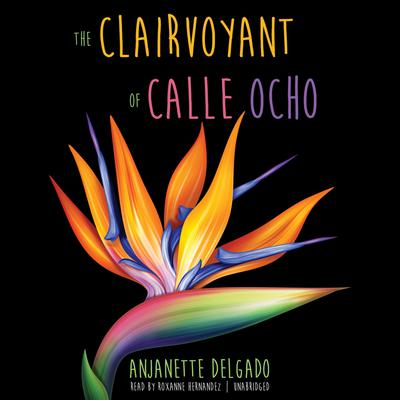 The Clairvoyant of Calle Ocho (Digital Audiobook)
Publication Date: August 25, 2014
Other Editions of This Title:
Compact Disc (8/26/2014)
Compact Disc (8/26/2014)
MP3 CD (8/26/2014)
Paperback (8/26/2014)
Description
Two divorces have taught Mariela Estevez that she's bettersuited to being a mistress than a wife. Whose heart needs all that "foreverafter" trouble? Still, her affair with her married lover, Hector, has becomeproblematic—especially because he's also a tenant in her apartment building inthe heart of Miami's Calle Ocho in Little Havana. But when Hector is found deadjust steps from Mariela's back door, on the eve of her fortieth birthday, she'sforced to examine her life—and come up with a plan to save it, fast.
Complicating matters, Hector's passing sparks the unexpectedreturn of a gift Mariela rejected years ago and thought she'd never have toface again: clairvoyance. Suddenly, Mariela's visions come swiftly andunbidden, as do revelations about her other tenants. Lost loves, hiddenyearnings, old jealousies—all reside on Calle Ocho. Most of all, Mariela'ssecond sight awakens her not just to the truth about Hector's death and thesecrets in others' lives—but to the possibilities blooming within her own.
With warmth, wit, and insight, award-winning author AnjanetteDelgado explores one woman's flawed but heartfelt attempt to live and lovewell, transporting listeners to the center of contemporary Little Havana and acommunity of uniquely human, unforgettable characters.