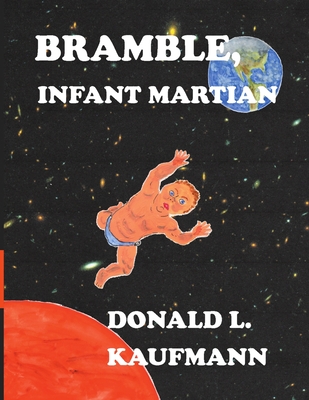 Bramble, Infant Martian
Paperback

* Individual store prices may vary.
Description
All the girls like his name: Bramble. It's the kind of name that would make Shirley Temple say "ouch" if she were bad. Eternally part infant, part wily adult, Bramble is a twentieth-century wanderer and adventurer who leads a vicarious, nomadic life across America and ironically finds himself on his way to Mars. Throughout his travels, Bramble becomes entangled in complications that require-and reveal-his sharp intelligence, coupled with an acute sense of absurdity, that enable him to survive. Bramble not only survives his confrontations with adversity, he thrives in his struggles with the realities of contemporary American life. Imbuing a dark sense of irony, Bramble, Infant Martian by author Donald L. Kaufmann, imagines the physical end of American men as the Machine Age wipes them out. Written against the backdrop of America's developing space exploration program, this science fiction novel shares how transformed men migrate beyond earth and use their wits and resources to survive.
Lulu Publishing Services, 9781483415253, 632pp.
Publication Date: August 29, 2014