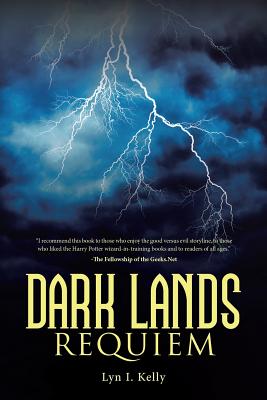 Dark Lands
Requiem
Paperback

* Individual store prices may vary.
Other Editions of This Title:
Paperback (3/12/2019)
Description
Webb Thompson awakes, disoriented and fearful. He sees green grass and a black, boiling sky spread out before him. He finds his little sister nearby, unconscious. When he reaches her side, Sundown is alive. But now they have other problems: where are they, how did they get there, and what is that growling noise? Webb and Sundown have awakened in the Dark Lands-a world between life and death where sacred souls battle malevolent evil for control of the living realm, a battle of which mere mortals know nothing. How did Webb and Sundown come to this place? Are they living? Are they dead? Or are they something else? Webb and Sundown will soon discover mystical abilities within themselves, abilities they will need to practice and perfect because evil is growing. His name is the Dark Man, an ancient evil, but one new to the Dark Lands. His very presence threatens to destroy the fabric of the Dark Lands, the living world and of time itself. The battle lines have been drawn. The war is soon to begin. . .
Lulu Publishing Services, 9781483434230, 216pp.
Publication Date: August 26, 2015