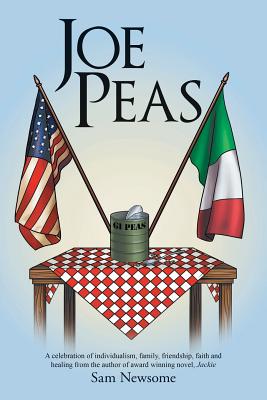 Joe Peas
Paperback

* Individual store prices may vary.
Description
Who is Joe Peas? Is he a simple immigrant Italian house painter, or is he a complicated man with much to hide, even from himself? When the aging itinerant house painter becomes ill, his life intersects with family doctor, James King. The doctor develops a friendship with the odd little Italian whose life is a sharp contrast to his own. Joe suffers a hip fracture and becomes Dr. King's rehabilitation patient in a long-term care facility. He interacts with the other residents and learns of their struggles and triumphs as he witnesses their close family relationships. The spirited little Italian enriches the lives of his fellow patients as they change Joe in ways he never expected. As Joe is forced to face his past, Dr. King is facing his own struggles dealing with his community where conformity is valued above individualism. Could there be more-much more-to Joe Peas than meets the eye? Will the truth about the mysterious painter finally be unveiled?
Lulu Publishing Services, 9781483448251, 268pp.
Publication Date: June 30, 2016