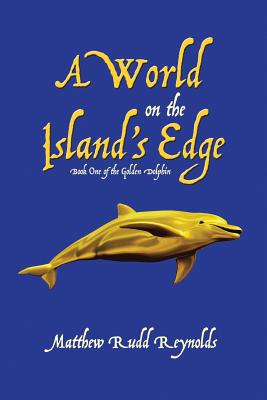 A World on the Island's Edge (Paperback)
Book One of the Golden Dolphin
Lulu Publishing Services, 9781483459363, 254pp.
Publication Date: February 3, 2017
* Individual store prices may vary.
Description
Twelve-year old Andi Johnston knows all about keeping secrets from the inhabitants of her island home. She's been hiding the truth about her grandmother's dementia for nearly two years in an effort to keep her family together. After finding a young golden dolphin hidden in a cavern under her cliffside home, Andi knows she is in over her head. The bond between Andi and the dolphin Lux is instantaneous and supernatural. With his strange powers, Lux is able to heal Andi's grandmother-for a time. Together with her genius twin brother, Artie, and best friend, Jubal, Andi tries to keep Lux safe from the world. Even if she can, what will happen to her family? The appearance of an old and mysterious ship in the bay across Andi's home does nothing to alleviate her fears, nor does the discovery of a monstrous creature trying to use Lux as a means of breaking out of its prison. With her options running out, Andi risks everything in an act of faith that will change their lives forever.