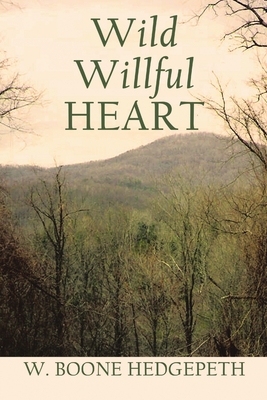 Wild Willful Heart (Paperback)
Lulu Publishing Services, 9781483462981, 266pp.
Publication Date: December 12, 2016
* Individual store prices may vary.
Description
Take a wild megalomaniacal trip into the American spiritual and Cultural Revolution of the 1960s-1990s, as a young southern man gives fresh perspective to the propaganda, bad marriages, a collection of strange gurus and some bizarre mystical places. For many years, author W. Boone Hedgepeth was a magnet for unusual occurrences of an ethereal nature which vigorously affected the world around him. Suffering a life threatening illness and after a near death experience, Boone goes on an adrenalized journey from the American south and across the country seeking answers. Here, force of will and prayer are the proven best weapons against very unusual circumstances. Literally seeking the face of God, the author plunges into the magical medicine of his native ancestors, the new age metaphysical movement, Christian fundamentalism, and other wild and life-changing experiences before coming out of the fires to the other side.