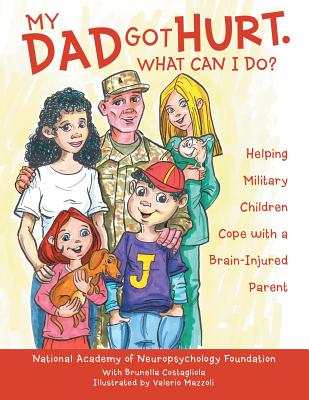 My Dad Got Hurt. What Can I Do? (Paperback)
Helping Military Children Cope with a Brain-Injured Parent
Lulu Publishing Services, 9781483472577, 38pp.
Publication Date: July 31, 2017
* Individual store prices may vary.
Description
Every day, many children watch as a parent goes off to a military assignment, often in dangerous situations. Most children will later welcome home their parents who served without incident. Others, however, will greet a parent who suffered a head injury, which changes all their lives. While brain injury is a complex topic, it is an unfortunate fact that certain types of brain injuries, which are all too common in military personnel, affect a person's behaviors such as mood and temper. A previously kind and loving parent may become irritable, short-fused and be intolerant of frustration after a brain injury. To a child, this change can be scary and overwhelming. Children may not understand why Mom or Dad is so different and may blame themselves for their parent's moodiness. With illustrations by Valerio Mazzoli, this book offers young readers practical coping tools to empower children to feel confident about themselves and become a more active participant in his or her injured parent's life.