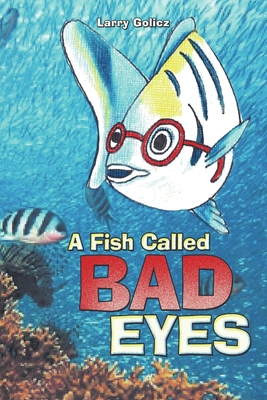 A Fish Called Bad Eyes (Paperback)
Lulu Publishing Services, 9781483478869, 82pp.
Publication Date: July 25, 2018
* Individual store prices may vary.
Description
In every life there is a bit of magic. Either real or imagined, a miracle or happen stance, it is important to us. Because with such an encounter, there is always an adventure, forever remembered. With losses to our environment, this is a time for heroes to make our world better. In this case, there is a small reef along the Hawaiian islands. On that reef are many fish, but one fish, called manini by the Hawaiians, swarms in large schools to feed on algae and by doing so, they groom the reef for the survival of coral and all other reef dwellers. Our hero, Bad Eyes, a very small manini, has poor eye sight, and as such was ushered to the rear of his school, not so much as an out-cast, but to act as bait for predators at the tail of his school. The school, assuming he was so small, no fish would want to eat him and as he was a very fast swimmer, the fastest in the school, he could always get away. Bad Eyes' life changed when a pair of glasses fell onto his head.