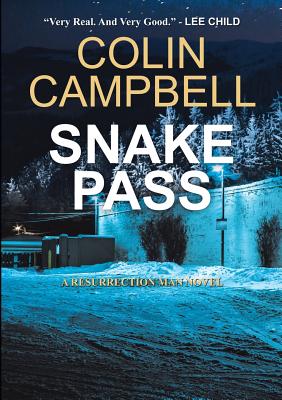 Snake Pass (Paperback)
A Resurrection Man Novel
Lulu Publishing Services, 9781483488646, 256pp.
Publication Date: July 20, 2018
Other Editions of This Title:
Paperback (8/26/2019)
Paperback (4/8/2015)
* Individual store prices may vary.
Description
A small-town stickup explodes into the big-time street battle that gets Jim Grant exiled to the States. Snake Pass, Yorkshire. Jim Grant is one of the best cops in Yorkshire but the tactics that earn respect from his fellow officers draw the scrutiny of the brass. When a Discipline and Complaints inspector feels he's gone too far Grant is placed on suspension. Stopping at an all-night diner to flirt with his favorite waitress helps ease his mind - until a couple of goons with baseball bats show up. And it all goes downhill from there. "A cop with a sharp eye, keen mind, and a lion's heart." - REED FARREL COLEMAN, New York Times Bestselling Author of WHAT YOU BREAK "Campbell writes smart, roller-coaster tales with unstoppable forward momentum and thrilling authenticity. The Resurrection Man series is a blast." - NICK PETRIE, Bestselling Author of LIGHT IT UP and the Peter Ash series.