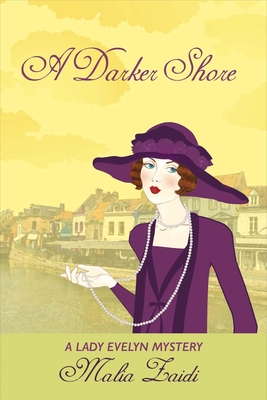 A Darker Shore (Paperback)
Bookbaby, 9781483582672, 446pp.
Publication Date: December 13, 2016
Description
1926: A year has passed since the events of "A Poisonous Journey" and Lady Evelyn has made a home for herself in Greece, living with her cousin, Briony, her husband, Jeffrey and Daniel Harper. Disturbing this island idyll is a letter, which arrives from France with troubling information about the Daniel's long-believed-dead brother, Henry. A new journey awaits With the shadows of the Great War reaching out, Lady Evelyn and Daniel voyage to Amiens in Northern France with the aim of discovering the truth behind the ominous letter. Upon their arrival, they are met not with clarity but rather with crime. Murder, to be precise. Is it linked to their presence in France, or even worse, to Henry himself? Evelyn and Daniel must confront their history as they try to make sense of the present before the killer can strike again, and the secrets of the past are lost forever.
About the Author
Malia Zaidi is a writer and painter, who grew up in Germany and lives in the US. An avid reader and traveler, she decided to combine these passions, and turn her long-time ambition of writing into a reality.
Advertisement