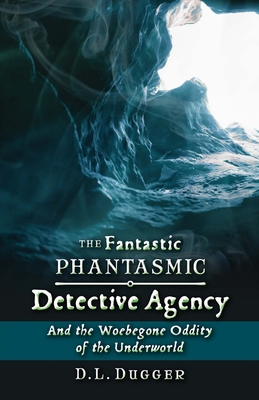 The Fantastic Phantasmic Detective Agency
And the Woebegone Oddity of the Underworld
Paperback

* Individual store prices may vary.
Other Editions of This Title:
Paperback (9/19/2016)
Description
Abby, Toby and Billy, youthful detectives for ghostly clients, make an engaging return, along with the gruff but softhearted medium Mr. Monsento and UnderWorld bounty hunter Zeaflin.
Their newest case begins innocently enough, as a dearly departed resident of the OtherWorld StopOver requests that the Fantastic Phantasmic Detective Agency retrieve her ghost cat Fluffy, from a nearby pet cemetery. This seems to be a simple enough request, and the young detectives and Mr. Monsento set out to reunite Fluffy and owner. However, when dealing with the afterlife, nothing is ever as simple as it seems and the case soon degrades into chaos involving ghost witches, magic amulets and talking spirit dogs.
Against the odds, the intrepid detectives hold fast, complete the case of Fluffy the Cat, and return to their daily routines. But their peace is soon shattered when their old undead client from the UnderWorld, Zeaflin, visits Monsento requesting help in finding a spirit who has escaped from the UnderWorld detention center.
BookBaby, 9781483593005, 350pp.
Publication Date: March 30, 2017
About the Author
Debra L. Dugger has worked in the biotechnology business for over 18 years and, as a departure from penning dry science reports, decided to try her hand at weaving bizarre stories about the afterlife.
Chicago-born and a loyal Cub fan, Debra currently resides in the San Francisco Bay Area. When she's not working on goofy paranormal tales, she spends her time assisting her wood-carving husband with his art shows, using her poor art skills to create ugly metal jewelry, and torturing herself with unhealthy, highly addictive time-management computer games.

or
Not Currently Available for Direct Purchase