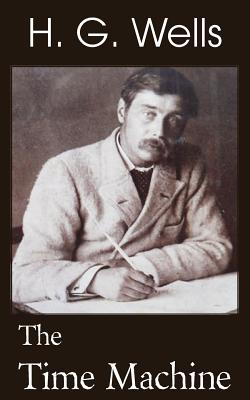 The Time Machine (Paperback)
Bottom of the Hill Publishing, 9781483702681, 138pp.
Publication Date: August 1, 2013
Other Editions of This Title:
Digital Audiobook (6/10/2013)
Paperback (1/4/2020)
Paperback (12/7/2019)
Paperback (7/22/2019)
Paperback (7/15/2011)
Paperback (9/19/2019)
Paperback (11/20/2017)
Paperback (1/5/2013)
Paperback (1/5/2013)
Paperback (4/1/2009)
Paperback (6/9/2010)
Paperback (2/14/2014)
Paperback (6/19/2012)
Paperback (4/12/2018)
Paperback (6/18/2010)
* Individual store prices may vary.
Description
H. G. Wells' The Time Machine is a science fiction novella credited with the popularization of the concept of time travel using a vehicle that allows an operator to travel purposefully and selectively. English scientist and gentleman inventor identified by a narrator simply as the Time Traveler often lectures to his weekly dinner guests that time is simply a fourth dimension. He reveals that he has built a machine capable of carrying a person, and returns at dinner the following week to recount a remarkable tale. The Time Traveler tests his device with a journey that takes him to 802,701 A.D., where he meets the Eloi, a society of small, elegant, childlike adults. Returning to the site where he arrived, the Time Traveller is shocked to find his time machine missing, and eventually works out that it has been dragged by some unknown party into a nearby structure with heavy doors, locked from the inside.