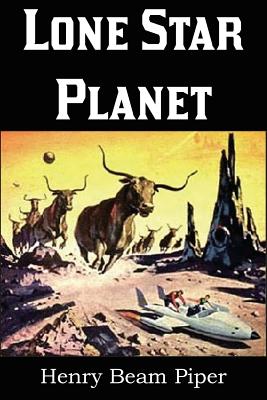 Lone Star Planet (Paperback)
Bottom of the Hill Publishing, 9781483706344, 98pp.
Publication Date: September 1, 2014
* Individual store prices may vary.
Description
New Texas: its citizens figure that name about says it all. The Solar League ambassador to the Lone Star Planet has the unenviable task of convincing New Texans that a s'Srauff attack is imminent, and dangerous. Unfortunately it's common knowledge that the s'Srauff are evolved from canine ancestors -- and not a Texan alive is about to be scared of a talking dog But unless he can get them to act, and fast, there won't be a Texan alive, scared or otherwise Henry Beam Piper was an American science fiction author best known for his extensive Terro-Human Future History series of stories and a shorter series of Paratime alternate history tales.