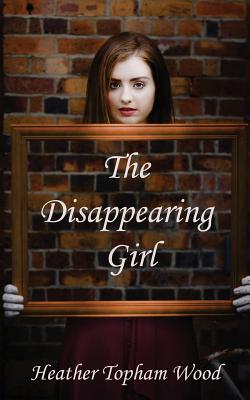 The Disappearing Girl (Paperback)
Createspace Independent Publishing Platform, 9781483906775, 248pp.
Publication Date: May 6, 2013
* Individual store prices may vary.
Description
Kayla Marlowe is slowly vanishing... Last year, Kayla's world imploded. Her beloved father died, leaving her alone with a narcissistic mother who is quick to criticize her daughter's appearance. During her winter break from college, Kayla's dangerous obsession with losing weight begins. Kayla feels like her world changes for the better overnight. Being skinny seems to be the key to the happiness she has desperately been seeking. Her mother and friends shower her with compliments, telling her how fantastic she looks. Kayla is starving, but no one knows it. Cameron Bennett explodes into Kayla's life. He's sexy and kind-he has every quality she has been looking for in a guy. As Cameron grows closer to Kayla and learns of how far she's willing to go to stay thin, he becomes desperate to save her. Kayla's struggles with anorexia and bulimia reach a breaking point and she is forced to confront her body image issues in order to survive. She wonders if Cameron could be the one to help heal her from the pain of her past. New Adult Contemporary-Ages 17+ due to language and sexual situations.
About the Author
Heather Topham Wood's obsession with novels began in childhood while growing up in a shore town in New Jersey. Writing since her teens, she recently returned to penning novels after a successful career as a freelance writer. In 2012, she published the first two novels in her Second Sight series: First Visions and New Revelations. Heather graduated from the College of New Jersey in 2005 and holds a bachelor's degree in English. Her freelance work has appeared in publications such as USA Today, Livestrong.com, Outlook by the Bay and Step in Style magazine. She resides in Trenton, New Jersey with her husband and two sons. Besides writing, Heather is a pop culture fanatic and has an obsession with supernatural novels and TV shows.