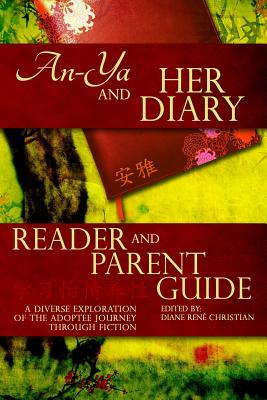 An-Ya and Her Diary (Paperback)
Reader & Parent Guide
Createspace Independent Publishing Platform, 9781483934853, 126pp.
Publication Date: April 6, 2013
Other Editions of This Title:
Paperback (4/21/2012)
Paperback (4/21/2012)
* Individual store prices may vary.
Description
An-Ya and Her Diary: Reader & Parent Guide is a ground breaking collaborative work and the first of its kind to be published under the An-Ya Project. Inside you will find the wisdom and artistry of professional adoptees who discuss all aspects of the novel An-Ya and Her Diary. Included are lessons on how to lead an adoption discussion, how a parent can use the novel to emotionally guide their child through the book, as well as writers who eloquently express their own complex journeys as adoptees. Readers will also find: the 'Reflections' of young adoptees and their siblings and an in-depth interview with the author of An-Ya and Her Diary conducted by members of the CAL One World Chinese Adoptee Program. Contributors Include: Stephanie Kripa Cooper-Lewter, Ph.D., L.M.S.W. Lee Herrick Amanda H.L. Transue-Woolston, BSW Jennifer Bao Yu "Precious Jade" Jue-Steuck Susan Branco Alvarado, MA Ed, LPC Matthew Salesses.