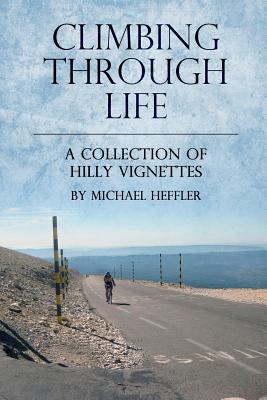 Climbing Through Life (Paperback)
A Collection of Hilly Vignettes
Createspace Independent Publishing Platform, 9781484015544, 132pp.
Publication Date: April 4, 2013
* Individual store prices may vary.
Description
Beauty is in the eyes of the beholder - wisdom is in the mind. Partaking of either requires a good vantage point. These hilly vignettes were written to help you enjoy the climb. This book takes you places you can only discover by cycling up hills. Some hills are in the pretty part of New Jersey, a place few people imagine. Some are in France, Italy, Oregon and California. All these vignettes capture the enthusiasm of discovery, enjoying life, and cycling. Over the past six years, these vignettes were written to share some of the thoughts, tranquility and delight of cycling in beautiful places. Cycling up hills requires the right perspective and good conditioning. These hilly vignettes provide perspective. As a bonus, there are cycling routes that can take you on some of the prettiest roads you're likely to find.