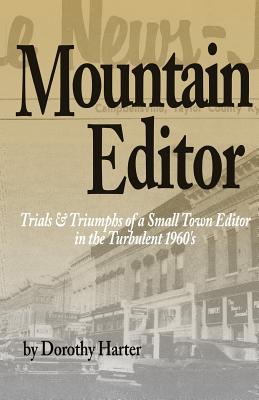 Mountain Editor: Trials & Triumphs of a Small Town Editor (Paperback)
Trials & Triumphs of a Small Town Editor
Createspace Independent Publishing Platform, 9781484027530, 182pp.
Publication Date: October 1, 2013
About the Author
Dorothy Harter has led a busy life, filled with travel, music and raising four children. Recently, since the loss of her beloved husband of 61 years in 2010, she has been moved to write about some of their adventures. Last year she had an article published in the "Heartland Boating" magazine. Now, in this her first book, she tells an exciting and interesting story of the four years in the troubled 1960s when she and her husband published their own newspaper. She uses her own memories as a frame for her husband's columns and editorials.
Advertisement