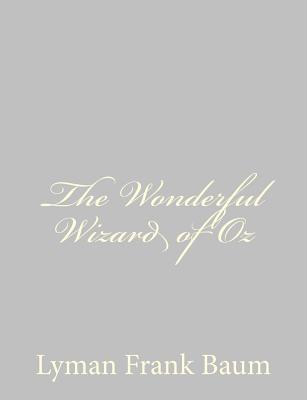 The Wonderful Wizard of Oz
Paperback

* Individual store prices may vary.
Other Editions of This Title:
Paperback (4/9/2015)
Paperback (5/29/2013)
Paperback (12/17/2013)
Paperback (6/18/2010)
Paperback (11/29/2015)
Paperback (5/21/2012)
Paperback (12/19/2011)
Paperback (2/25/2013)
Paperback (2/26/2012)
Paperback (2/28/2013)
Paperback (10/5/2012)
Paperback (6/13/2017)
Paperback (12/5/2014)
Paperback (6/15/2018)
Paperback (9/1/2004)
Paperback (10/22/2018)
Paperback (11/11/2012)
Paperback (10/10/2014)
Paperback (11/16/2014)
Description
Dorothy is a young orphaned girl raised by her Uncle Henry and Aunt Em in the bleak landscape of a Kansas farm. She has a little black dog Toto, who is her sole source of happiness on the dry, gray prairies. One day the farmhouse, with Dorothy and Toto inside, is caught up in a cyclone and deposited in a field in Munchkin Country, the eastern quadrant of the Land of Oz. The falling house kills the evil ruler of the Munchkins, the Wicked Witch of the East. The Good Witch of the North comes with the Munchkins to greet Dorothy and gives Dorothy the Silver Shoes (believed to have magical properties) that the Wicked Witch of the East had been wearing when she was killed. In order to return to Kansas, the Good Witch of the North tells Dorothy that she will have to go to the "Emerald City" or "City of Emeralds" and ask the Wizard of Oz to help her. Before she leaves, the Good Witch of the North kisses her on the forehead, giving her magical protection from trouble ...
Createspace Independent Publishing Platform, 9781484075067, 120pp.
Publication Date: April 9, 2013