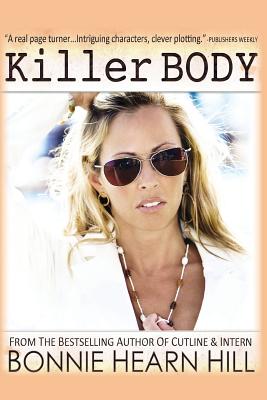 Killer Body (Paperback)
Createspace Independent Publishing Platform, 9781484089989, 314pp.
Publication Date: May 2, 2013
Other Editions of This Title:
MP3 CD (7/19/2016)
* Individual store prices may vary.
Description
Julie Larimore has been the perfect spokesperson for Killer Body Weight Loss for seven years. Suddenly she vanishes. While fighting off the media frenzy that surrounds Julie's disappearance, the fitness chain's maverick founder, Bobby Warren, starts his search for a new spokesmodel for Killer Body and narrows it down to three candidates: The Perfect Fit. American-born in spite of the title and accent she acquired from her estranged husband, Princess Gabriella Paquette is the picture of elegance and grace -- and she's comfortable talking about the weight problem that has plagued her all her life. She's desperate for the job, because the princess is broke. The Near Fit. At one time Rochelle McArthur was a big TV star -- but blondes fade fast and she's been fading for three years. The Killer Body deal would give her the chance to prove she's not over the hill. It's the perfect opportunity . . . as long as no one uncovers her dirty little secret. The Misfit. She is the most in-demand guest on the talk show circuit. And she knows that's because America wants to watch the woman who had the public affair with the married governor expose her flaws -- including her yo-yoing weight. But Tania Marie Camp is going to show them all. In a world obsessed with weight, where beauty is the ultimate sales tool and honesty the rarest commodity of all, these women are about to learn what Julie Larimore learned the hard way: Some people would die for a killer body. KILLER BODY is a page-turner you won't be able to put down.
About the Author
Bonnie Hearn Hill is the author of CUTLINE, OFF THE RECORD, INTERN, MISTRESS, and IF IT BLEEDS, all novels of suspense for adults. She is also the author of GHOST ISLAND, a paranormal thriller for young adults. With Christopher Allan Poe, she wrote the practical non-fiction book, DIGITAL INK: Writing Killer Fiction in the E-book Age. She speaks at conferences across the country, leads a successful writing workshop in Fresno, California, and mentors numerous writers. Please visit her on Facebook or at www.bonniehhill.com or http: //www.digitalinkbooks.com