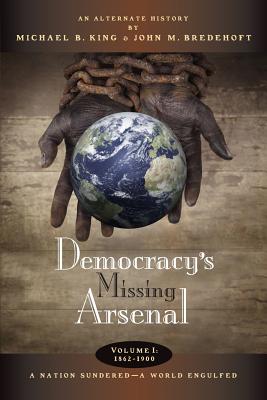 Democracy's Missing Arsenal (Paperback)
Createspace Independent Publishing Platform, 9781484100943, 590pp.
Publication Date: September 10, 2013
About the Author
Mike King and John Bredehoft are history buffs. They meet expenses by practicing law on the West Coast and East Coast, respectively. Their collaboration began as undergraduates; they won the 1979 national debating champtionship for Harvard College, where they earned degrees in government and in history. They have been prolific public speakers for decades, on topic ranging from appellate litigation strategies to cyberporn, including John's appearances as Ben Franklin and Edgar Allen Poe, and Mike's memorable addresses in the persona of presidents past, including the role of Harry S Truman in "In the Realm of Whispering Ghosts: When Truman Met Einstein," a play which Mike originated. Mike is a dog person and John has three cats; Mike knows all the words to every Tom Lehrer song (well, almost all the words) and John prefers Warren Zevon -- but they share a love of history, an abiding affection for American democracy, and an enthusiasm for good red wine. Successful literary collaborations have been founded on far less.
Advertisement