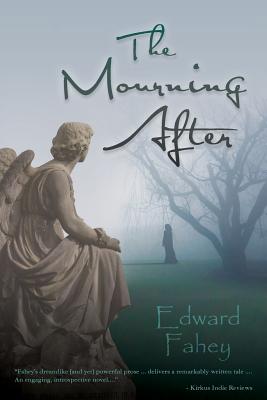 The Mourning After
Paperback

* Individual store prices may vary.
Description
Nightmares of war and death from lost centuries torment a young boy with ever more devastating detail until he can't separate fantasy from reality. Denis meets a child he calls M, who seems to know his dreams intimately. She asks him, "Do you ... remember?" He grows into adulthood amid disturbing evidence that his fantasies have been ancient memories. He finds a decrepit cabin in the woods where they start coming real. Outside is a grave for one of his "imaginary" childhood playmates, Enoch. Someone has been tending a garden over it.Through life after life Denis and M have loved each other with increasing desperation. He keeps dying young; leaving her grieving into lonely old age. Enoch, always in the background, somehow holds the key to ending this cycle of suffering.Denis now searches for M, as she fights her own haunting mysteries back to him.He meets a quiet, mysterious man in the forest....You will believe in reincarnation. Probably before the narrator can. You will know that broken relationships can be mended, and that tragedy can lead to triumph. But most of all you will fall in love.This is a tale for those who never quite fit in. It's a story of passion, where that which can't possibly be true weaves through wonders that can't be denied, until love makes everything real.
Createspace Independent Publishing Platform, 9781484157428, 172pp.
Publication Date: June 12, 2013
About the Author
While Edward Fahey's career revolved around massaging celebrities and others, he's spent his life hunting magic. His own parents having come back as ghosts, he seeks out other sides of reality. He's communed with mystics and healers, camped in deserts, lived on a ship, even fought his way into the fury of hurricanes; always reaching for something deeper and more profound. He tours decrepit castles, graveyards, abandoned monasteries, and ancient ceremonial sites, seeking contact with lingering ancient spirits. Edward currently lives in a secluded mountain cabin in the Carolina woods, but travels wherever the spirit - or spirits - call him.