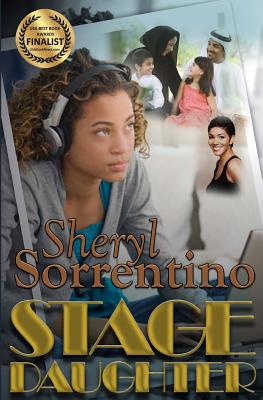 Stage Daughter (Paperback)
Createspace Independent Publishing Platform, 9781484173220, 358pp.
Publication Date: June 1, 2013
* Individual store prices may vary.
Description
"Cultures clash in this engaging, heartfelt novel about a single mother forced to face unresolved feelings from the past when her 12-year-old daughter insists on connecting with the father she's never known." Stephanie Lehmann, author of
Astor Place Vintage
Every unmarried woman fears unwanted pregnancy (just as every married man dreads discovering he fathered an unknown child). Sonya Schoenberg dreamed of someday becoming a famous actress, but instead, a hapless, one-time tryst with a Muslim man lands her the lifetime role of single mother.
Alone and forsaken by her family, Sonya tries to keep her dream alive through her "stage daughter," Razia, now a precocious pre-teen enrolled in a competitive performing arts school. But Raz prefers drawing to drama and has no problem defying her mom to get what she wants-be it piercing her own ears, doing a dumb dare, or hunting down her biological father, Aziz. While Sonya struggles to keep a tenuous hold over rebellious Raz, she stubbornly sets her sights on transforming her mom's "sperm donor" into a doting dad. Meanwhile, Aziz (the father of two in an arranged marriage) follows a script all his own trying to convert his newfound daughter to Islam. Can this mismatched threesome improvise a successful "second run" despite deep-rooted animosities and seemingly insurmountable barriers? Or will bitterness and bigotry forever steal center stage? A daughter's determination, a mother's mistrust, and a father's faith collide in this witty and powerful story of healing, forgiveness, and family.
About the Author
With her three previous novels ("Later With Myself: The Misadventures of Millie Moskowitz; An Unexpected Exile;" and "The Floater;"), Sheryl Sorrentino has forged a unique fiction niche using a provocative, culturally-inclusive voice to explore women's inner struggles in socially-significant contexts. Endorsed by Compulsion Reads and a Finalist in the Chick Lit/Women's Lit fiction category of The 2013 USA Best Book Awards, Sheryl Sorrentino's fourth novel, "Stage Daughter, " continues the trend with a page-turning expose of single-motherhood, blended families, and religious intolerance-told by three dissimilar (yet inextricably connected) characters. A practicing attorney who lives with her husband and daughter in the San Francisco Bay Area, Sheryl Sorrentino is known for her edgy and emotional stories about families and intimate multicultural relationships."