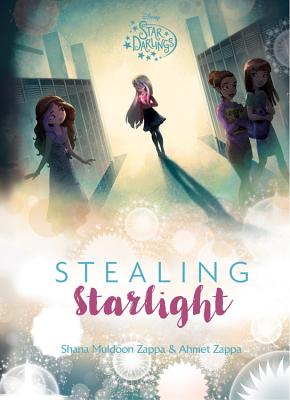 Star Darlings: Stealing Starlight (Hardcover)
Stealing Starlight
Disney Press, 9781484756393, 224pp.
Publication Date: January 17, 2017
Description
A girl on Earth has made a terrible wish.
And it's one that could hurt her best friend. Now Vivica, Starling Academy's mean girl, is on her way to help grant it. The Star Darlings must stop her--otherwise Rancora's evil power will be restored.
But will they be able to change the wisher's bitter heart?
About the Author
Shana Muldoon Zappa is a jewelry designer and writer who was born and raised in Los Angeles. She has an endless imagination and a passion to inspire positivity through her many artistic endeavors. She and her husband, Ahmet Zappa, collaborated on Star Darlings just in time for their magical little girl and biggest inspiration, Halo Violetta Zappa. Ahmet Zappa is a New York Times best-selling author of Because I'm Your Dad and The Monstrous Memoirs of a Mighty McFearless. He writes and produces films and television, and loves pancakes and unicorns and making funny faces for Halo and Shana.
Advertisement