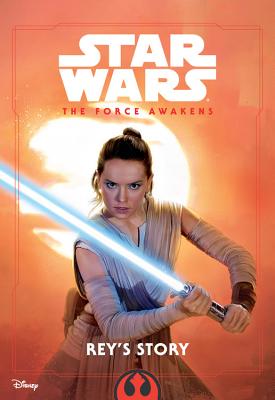 Star Wars The Force Awakens (Paperback)
Rey's Story
Disney Lucasfilm Press, 9781484774090, 128pp.
Publication Date: February 16, 2016
* Individual store prices may vary.
Description
Rey never thought she would leave the desert planet of Jakku, but her life is turned upside down when she meets BB-8, a small droid with a big secret. Like it or not, Rey is about to be caught up in something much larger than herself: a galactic war between the evil First Order and the fledgling Resistance. But something is awakening inside of Rey, something that might turn the tides of fortune in the galaxy. . . .
About the Author
Elizabeth Schaefer lives and works in New York City. As a child, she spent hours imagining stories about a galaxy far, far away. Remarkably, she grew up and found a job where she could keep doing exactly that. When she's not writing, she can be found reading important literary novels, composing classical symphonies, or playing video games (usually that last one).