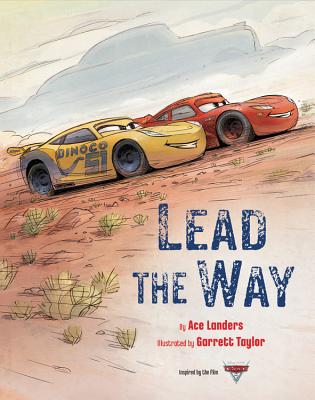 Cars 3: Lead the Way (Hardcover)
Lead the Way
Disney Press, 9781484781272, 40pp.
Publication Date: April 4, 2017
Description
In your life, you may find somebody important, somebody who steers you in the right direction, guides you down long roads, and keeps you on track to follow your dreams. Then, one day, you may find it's your turn to lead the way.
Ride along with Lightning McQueen as he revisits many of his cherished moments with the late and great Doc Hudson. Lightning has learned so many inspiring things from Doc that he would like to pass on to Cruz Ramirez-including a lesson about what it really means to win.
About the Author
Ace Landers is an internationally best-selling children's book author. He lives in New York City with his family and goes wherever the road takes him . . . which is always back home in the end. Garrett Taylor is an artist at Pixar Animation Studios, where he designed the characters and environments for the feature film Cars 3. He likes to drive his wife and six children around the beautiful Bay Area in his '87 Vanagon.
Advertisement