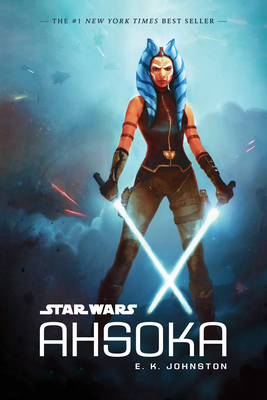 Star Wars Ahsoka
Paperback

* Individual store prices may vary.
Other Editions of This Title:
Hardcover (10/11/2016)
Description
#1 New York Times bestselling Young Adult novel now in paperback!
Fans have long wondered what happened to Ahsoka after she left the Jedi Order near the end of the Clones Wars, and before she re-appeared as the mysterious Rebel operative Fulcrum in Rebels.
Finally, her story will begin to be told. Following her experiences with the Jedi and the devastation of Order 66, Ahsoka is unsure she can be part of a larger whole ever again. But her desire to fight the evils of the Empire and protect those who need it will lead her right to Bail Organa, and the Rebel Alliance...
Praise For Star Wars Ahsoka…
"Ahsoka is a character exploration with sides of action, politics, and drama with an emotional center that gives me a greater appreciation for Ahsoka's role in the galaxy."—Nerdist

"A great treat for young--and not so young--Star Wars fans that provides a thrilling backstory for a compelling character."—Kirkus

"Full of action, emotion, and yes, plenty of answers, Ahsoka is a must-read for any Star Wars fan."—TV Source
Disney Lucasfilm Press, 9781484782316, 384pp.
Publication Date: October 3, 2017
About the Author
E.K. Johnston had several jobs and one vocation before she became a published writer. If she's learned anything, it's that things turn out weird sometimes, and there's not a lot you can do about it. Well, that and how to muscle through awkward fanfic because it's about a pairing she likes.

You can follow Kate on Twitter (@ek_johnston) to learn more about Alderaanian political theory than you really need to know, on Tumblr (ekjohnston) if you're just here for the pretty pictures, or online at ekjohnston.ca.