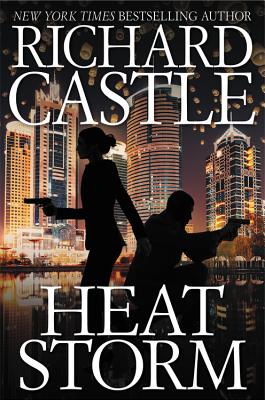 Heat Storm (Nikki Heat) (Hardcover)
Kingswell, 9781484787861, 320pp.
Publication Date: May 2, 2017
Description
Nikki Heat and Derrick Storm, New York Times bestselling author Richard Castle's most enduring and beloved characters, team up for the first time to save Nikki's mother, Cynthia, who has been in hiding (and presumed dead) for 17 years. Standing in their way is a nefarious group of Chinese businessmen known as the Shanghai Seven, who have the resources-and ruthlessness-to stop them.
About the Author
Richard Castle is the bestselling author of the Nikki Heat and Derrick Storm bestsellers. He is played by actor Nathan Fillion.
Advertisement