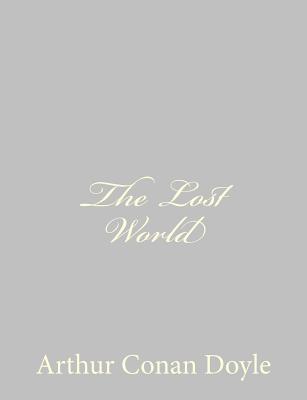 The Lost World (Paperback)
Createspace Independent Publishing Platform, 9781484824443, 216pp.
Publication Date: April 27, 2013
Other Editions of This Title:
Paperback (9/1/2004)
Paperback (2/26/2020)
Paperback (1/14/2019)
Paperback (11/7/2014)
Paperback (2/26/2020)
Paperback (7/15/2019)
Paperback (5/29/2017)
Paperback (3/3/2019)
Paperback (2/5/2016)
Paperback (5/13/2012)
Paperback (9/21/2017)
Paperback (4/15/2009)
* Individual store prices may vary.
Description
Just over a hundred years ago, the author who brought us the famous Sherlock Holmes, penned this fantasy adventure about a group of explorers seeking evidence of extinct dinosaurs in a remote part of South America. While the existence of dinosaurs had been well known for some time, and other authors had written adventures about the fantastic creatures of pre-history, it was Doyle's popularity and the quality of his writing which began the worldwide dinosaur craze, one which has inhabited books, films, television, and dreams for a century since.