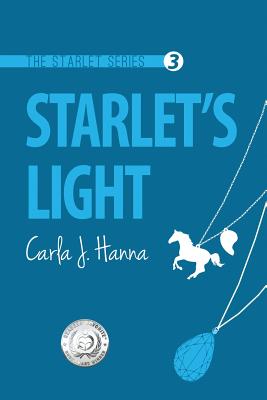 Starlet's Light
Paperback

* Individual store prices may vary.
Description
STARLET'S WEB GOLD Medal & STARLET'S LIGHT SILVER Medal: 2014 Readers' Favorite International Book Awards Love. Trust. Acting. Teen actress Liana Marie struggles with trust and commitment as she shapes the role she plays in her own life. She gives up the fight until she sees the light in this third book of the young adult Starlet Series for new adult & college readers. I'm actress Liana Marie Michael and am dying. In my last two memoirs, I show how I'm the ideal Hollywood product. In writing Starlet's Web and Starlet's Run, I realized that the drama in our stories affects the lies in our real lives. The thin, young ideal of beauty is as much of a lie as the plot twists and dialogue we create to hide our insecurities. In this memoir, I make a mess of my love life while shooting a film in Great Britain. I dump Manuel for his own good. I love him with all my heart. So how could I not when he has a bright future? My dad visits and puts my past in perspective. I spend weekends in the hospital. I learn to rely on Franz, Evan and Amelie. Yes, I hook up with my Swiss billionaire-heir friend Pierre even though I miss Manuel every minute. But it all makes sense, especially since I am so done with acting. We are all flies and spiders in a web of stories. If I live a more authentic life, can love prevail despite my many faults? Can truth alter Hollywood's web? --Genres: New adult college romance, YA romance, NA romance, teen love and romance, young adult, new adult, YA, NA, teen, coming of age, contemporary, interracial fiction, inspirational romance. Contains sex and mild swearing.
Createspace Independent Publishing Platform, 9781484857540, 296pp.
Publication Date: May 1, 2013
About the Author
Carla J. Hanna is the author of young adult romance and coming of age fiction novels for new adult & college readers. A former housewife of Santa Monica, California, she shares an insider's perspective on Hollywood and celebrity influence in her multicultural novels.