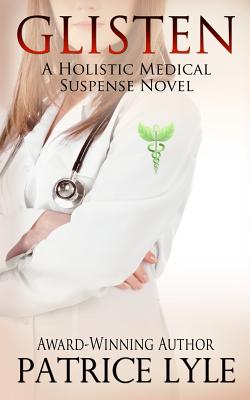 Glisten (Paperback)
Createspace Independent Publishing Platform, 9781484882931, 364pp.
Publication Date: May 4, 2013
* Individual store prices may vary.
Description
The death of Western medicine. The death of a federal agent. And the death of sisterly love. An explosive new law bans Western medicine and forces Americans to adopt naturopathic medicine as the only legal form of healthcare. Glisten is the biggest health revolution America has ever seen and sparks controversy that touches many lives... including twin sisters Isabelle and Charelle Adler, who haven't seen each other since they were teenagers. Now Isabelle is a Health Enforcement Agent for the U.S. Department of Glisten and Charelle is deeply entrenched in the Resistance. Add in Isabelle's murdered fianc and Dr. Jade, a naturopathic doctor who orchestrates a risky maneuver to save her marriage, and Glisten is a fast-paced story about holistic medicine, family secrets, and dangerous choices. Reader Comments: "For the health-conscious reader who loves a page-turner, Glisten establishes a whole new genre of fiction - wellness fiction " H.A., Denver, CO. "I couldn't put Glisten down. I had to keep reading to find out what happened next " M.E., Baltimore, MD. "Lyle creates an irresistible look into the world of holistic health with Glisten." V.H., Portland, OR.
About the Author
Patrice Lyle writes in a variety of genres that include holistic medical suspense, teen paranormal romance, and tween paranormal mystery. Her lifelong interest in natural health began when she was a nanny in Europe where she bought a homeopathic remedy for a sore throat at a drug store in England. She later earned a PhD in Holistic Nutrition and became a Certified Traditional Naturopath. Her other passion is creative writing, and she has an MA in Writing Popular Fiction from Seton Hill University. For further details, please visit her website at www.patricebooks.com.