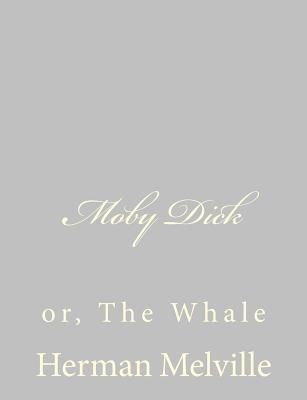 Moby Dick (Paperback)
Or, the Whale
Createspace Independent Publishing Platform, 9781484885611, 538pp.
Publication Date: May 4, 2013
Other Editions of This Title:
Paperback (4/30/2016)
Paperback (5/11/2015)
Paperback (11/11/2015)
Paperback (11/4/2011)
Paperback, Spanish (6/28/2016)
Paperback (11/2/2015)
Paperback (9/9/2014)
Paperback (5/22/2017)
Paperback, Spanish (12/1/2000)
Paperback (8/10/2015)
Paperback, Spanish (5/3/2016)
Paperback (4/18/2010)
Paperback (2/27/2017)
Paperback (12/16/2011)
Paperback (11/17/2015)
Paperback (3/8/2012)
Paperback (2/14/2017)
Paperback (1/25/2016)
Paperback (6/20/2016)
* Individual store prices may vary.
Description
"Call me Ishmael" is the iconic opening line of Herman Melville's classic American novel, "Moby-Dick." Ishmael is a seaman aboard the whaling vessel, "Pequod, " under the vengeful captain, Ahab. Maniacally seeking retribution from the great white sperm whale called Moby-Dick -- the whale responsible for the captain's missing leg -- Ahab leads the crew on a quest to kill the infamous beast. A fictional work based on actual events, "Moby-Dick" is a classic that has been enjoyed for generations and is now available as part of the "Word Cloud Classic series, " making it a stylish and affordable addition to any library.

About the Author
Herman Melville (1819-1891) was an American writer best known for the novel "Moby-Dick." His first three books gained much contemporary attention, but after a fast-blooming literary success in the late 1840s, his popularity declined precipitously and never recovered during his lifetime.