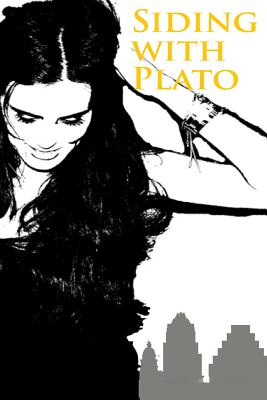 Siding with Plato (Paperback)
A Romantic Comedy Chick Lit about College Life, Love, and Chaos
Createspace Independent Publishing Platform, 9781484916056, 302pp.
Publication Date: May 13, 2013
Other Editions of This Title:
Paperback (11/25/2015)
* Individual store prices may vary.
About the Author
Eh em... I was born April 24, 1987 and raised in Valencia, California, which has forever forced me to follow up that statement with, "yes, that's where Six Flag Magic Mountain is," and "no, I don't have a season pass." I finally broke free after 18 years of boring suburban life and found myself on a real rollercoaster, called Arizona State University. After 4 (fine...5) years of majoring in journalism and having the time of my life with incomparable friends (who helped inspire Siding with Plato) I grew up, graduated, and entered the working world . . . as an unpaid intern. From New York to LA, I experienced life in public relations, marketing, social media, and finally landed an amazing job as a writer and red carpet reporter at an entertainment news publication. One minute I'm doing coffee runs and cold calling people just so they could hang up on me, the next I'm conversing with Hollywood's A-listers. Jumping into the chaotic world fit my personality to a T, since I tend to live a little impulsively - explaining the one bright green wall in my apartment and the fact that I am a dog owner now- but writing a novel was the biggest test I've ever given myself. There is no such thing as instant gratification in this process and as much as I wear my heart on my sleeve it still feels like letting someone read your diary- even if it's a fictional diary. Without my amazingly supportive family and friends, I wouldn't have the bravery to pursue this career path, but I truly hope you enjoy my corky little chic-lit.
or
Not Currently Available for Direct Purchase