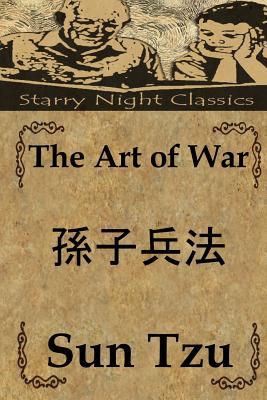 The Art of War (Paperback)
Createspace Independent Publishing Platform, 9781484927809, 86pp.
Publication Date: May 8, 2013
Other Editions of This Title:
Paperback (12/2/2017)
Hardcover (5/28/2013)
Paperback (4/30/2016)
Paperback (10/29/2013)
Paperback (6/18/2018)
Paperback (3/3/2008)
Paperback (8/3/2017)
Paperback (11/28/2017)
Paperback (2/2/2010)
Paperback (12/27/2013)
Paperback (1/28/2014)
Paperback (12/25/2017)
Paperback (10/16/2017)
Paperback (3/4/2010)
Paperback (12/1/2006)
Paperback (8/9/2013)
Paperback (10/19/2013)
Paperback (11/13/2012)
Hardcover (2/25/2016)
* Individual store prices may vary.
Description
Although it was written more than 2,000 years ago, this classic, the first known book to study military strategy, is still in use today, both by military officers and corporate strategists. It is often recommended, or required that business executives read and understand this book and its lessons for conflict and victory. Used by Napoleon and also in Desert Storm, "The Art of War" is the definitive guide to tactics and success.
About the Author
Sun Tzu, also known as Sunzi, or Sun Wu, was born around 544 B. C., somewhere in China. He was active as a general and strategist, serving King Helu, the king of Wu. His many victories inspired him to write "The Art of War" which continues to influence Asian and Western cultures. He later proved his theories were correct on the battlefield, while fighting the six other warring states in China. Sun Tzu died around 496 B. C., at the age of 48, although none of these dates are certain.